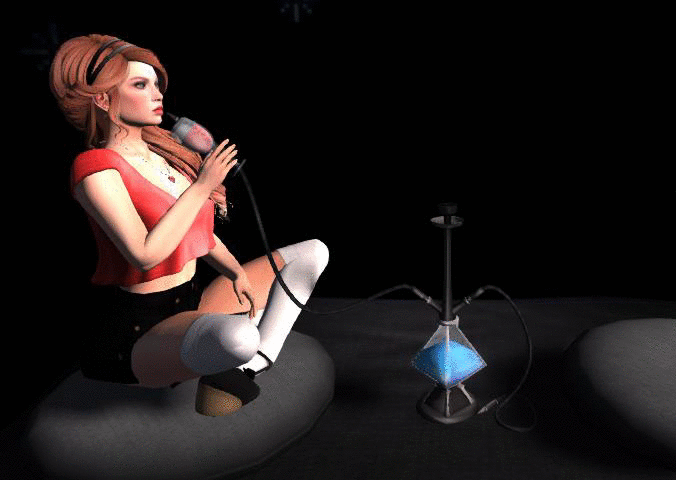 [Decoy]
has a new main store gacha release out this weekend! It's called Power Up & Chill. It comes with a bunch of accessories including 8bit heart necklaces and HP Drinking Glasses. Along with this rare 8bit animated Hookah so you can chill with your friends and regain your strength or chill. Or like me just sit on it on your platform forever alone cause it's the best thing ever made just saying.
I featured a gif above so you can see the animations and particle effects. It's pretty neat and the gacha overall is wonderful for a nerd like me. I got a bit giddy happy.
I hope everyone's weekend is going well. Looking forward to all the upcoming events this month so I'm sure lots of fun looks in store in the future.
Happy Super Bowl Sunday Everyone!
What Am I Wearing?!...
Body/Hands:
Maitreya Mesh Body - Lara by
Maitreya
Hair:
Brielle 2 - Exclusives by
[elikatira]
(past FLF release)
Necklace:
Power Up & Chill - 8Bit Heart Necklace Red by
[Decoy]
Shorts:
Tilde. Shorts Highwaisted (Black nr1) by
-Pixicat-
Glass:
Power Up & Chill - HP Drinking Glass Red by
[Decoy]
What's Around Me?!...
Hookah/Pillows/Rug:
8Bit Hookah RARE by
[Decoy]